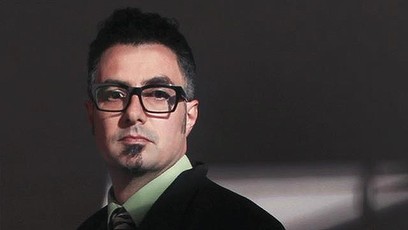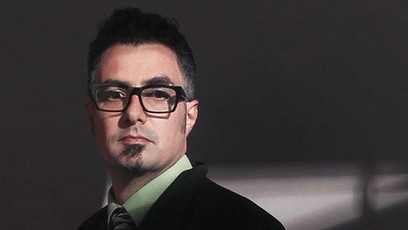 LIFE 2 Article May 2013 by Danny Blay from NTV.
Today's article features the words of Danny Blay, Executive Officer of the organisation NO TO VIOLENCE .
No To Violence (NTV), the Male Family Violence Prevention Association, is the Victorian state-wide peak body of organisations and individuals working with men to end their violence and abuse against family members.
The NTV mission is to provide counselling, advisory, referral and educational services to men who have inflicted or are at risk of inflicting violence on family members and to family members exposed to male family violence or the risk of male family violence.
NTV seek to work towards a world free of men's violence against family members, and where family members can live without the fear of violence.
Their members come from a wide range of professional and community backgrounds and work in a range of settings including government, community-based settings and private practice.
Danny writes "As a society we are often drawn to 'pathologising' men who use violence towards family members because it seems to be different to other forms of individualised violence. That is, when we talk about race-related violence (eg, when south-Asian cab drivers were being routinely targeted in Melbourne) the discourse was immediately about racism. When we talk about 'gay-bashing' and verbal abuse (eg the current debate concerning the AFL) we talk about homophobia. But when we talk about men's use of violence towards women we seem inclined to talk about:
– Drugs
– Alcohol
– Upbringing
– Depression
– Inability to express emotions
– Past trauma
– Vicarious trauma
– Short fuse
– Anger
– Genetics
– Types, or typologies
– Testosterone
– Culture
– Class
– Immigration experience
– Experience of war and dispossession
– Women being complicit/inviting it
– Undiagnosed mental health disorders
– Absent fathers
– Personality disorders…
What we (and here I mean the broader community) don't talk about is gender, power, sexism and misogyny. Why? My take on it is that talking about family violence and violence against women is immediately personally affecting. When I talk to ministers of government or business leaders or trainees new to our sector or just members of our community about male family violence many people will immediately internally or externally reflect on their own personal experience – family of origin, childhood, intimate relationships, parenting, members of their family or neighbours where it was suspected that 'things just weren't right' but nobody ever asked. People are affected when discovering that one in three women experience violence in a relationship ("One in three? Let me think of one in three women in my life…"), that violence against women is the biggest burden of disease affecting women under 40 and that one woman dies at the hands of their (former) partner about every 5 or 6 days in this country. And when it's personal, many of us want to not engage with it or find other, perhaps more 'rational' explanations, rather than what we know:
1. The vast majority of men who use violence towards women do not use violence towards anybody else
2. The vast majority of men who use violence towards women are socially functioning, integrated, connected, educated and employed
3. The vast majority of men who use violence towards women are never found out
4. Most men who use violence towards women tell the women it's their fault or due to some other 'stresser'
5. Most men who use violence towards women do not take responsibility for their actions and do not see violence as a choice
6. Most men who use violence towards women have not considered the impact of their use of violence towards others, including children
Personality disorders and other forms of mental health issues that are commonly associated with men who use violence towards women and family members would be demonstrated outside the home if they were indeed present. Almost always this is not the case. Instead, comments such as 'but he's such a nice man', 'he wouldn't hurt a fly', 'that's not violence' and the like are all too common.
What we know from working with men who use violence towards family members is that it is not too difficult to demonstrate that individual men's use of violence is a choice, is controllable, is damaging and is not because someone or something has set him off. Many men come out the other end of Men's Behaviour Change Programs with this 'new' knowledge. (Of course, it isn't really new to them at all as they are able to reflect on times in their life when they didn't resort to violence, such as when the boss annoyed them or the police officer pulled them over for running a red light.) Almost every single man who calls the Men's Referral Service does not demonstrate any type of disorder in this sense – they are communicative and respectful on the phone. This is also the case in Men's Behaviour Change Programs. I personally have never come across a man with a personality disorder in a program. Again, there are inherent consequences to them if they are disrespectful or abusive to our workers, as opposed to when they use violent and abusive behaviour at home.
What is central to our work is challenging men's own and others' myths and preconceptions about men's violence towards women and children. Indeed, our work would be a lot more straightforward if there was a demonstrated causal link between a mental health disorder and propensity to use violence only towards women – we might even get a test developed to determine the likelihood of certain men using violence towards women – but unfortunately it doesn't work that way. All men have the capacity and potential to use violence. Some do, some don't, and there is no rhyme or reason why, other than entrenched and learned sexism and misogyny. Boys aren't born with it , they (we) learn it, and not just from home. This is why our job is so huge and complex. Sexism and misogyny is everywhere and in many guises, and it is our job to challenge it and expose it."
Danny Blay | Executive Officer
No To Violence and Men's Referral Service
p: 03 9428 3536 | m: 0417 690 311 | skype: dblayntv
e: danny@ntv.org.au | www.ntv.org.au | www.mrs.org.au